RISHA Board members met the SwedGen group on October 8.
Karen, Lorraine, Shirley, and Ken and Ellen housed the 4 SwedGen members for 2 nights.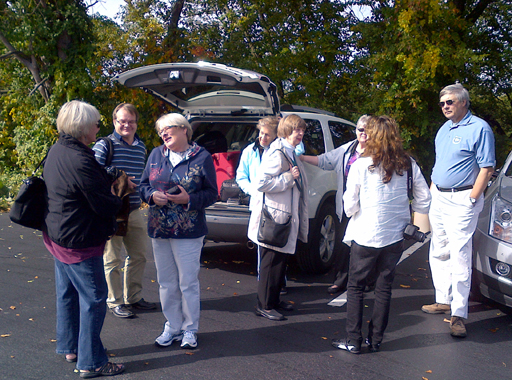 The sign-up table is ready to go.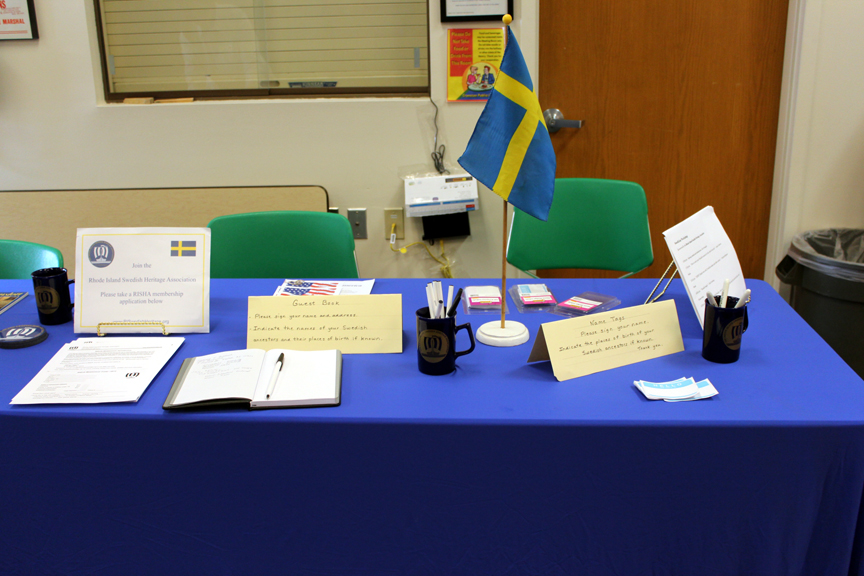 Evelyn and Karen await guests.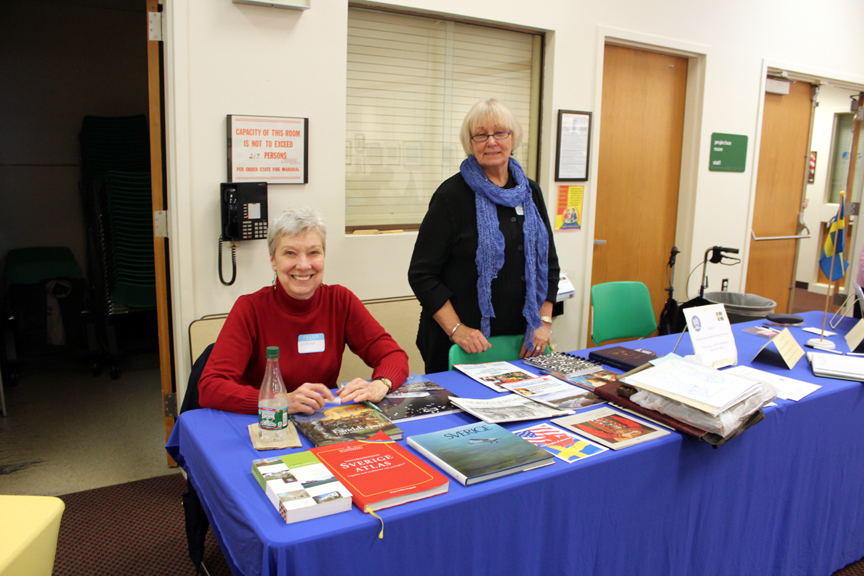 Shirley chats with SwedGen member Anneli.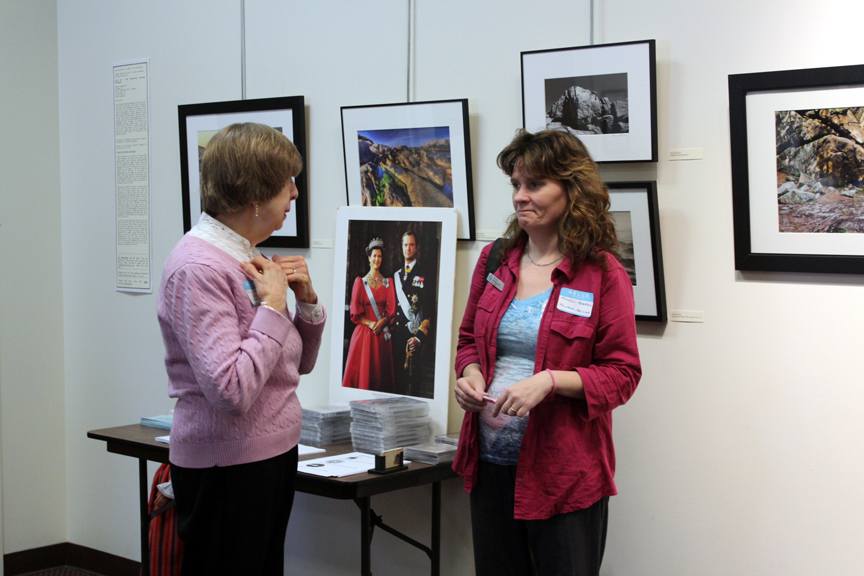 Guests arrive and sign the guest book, which was given to the SwedGen members.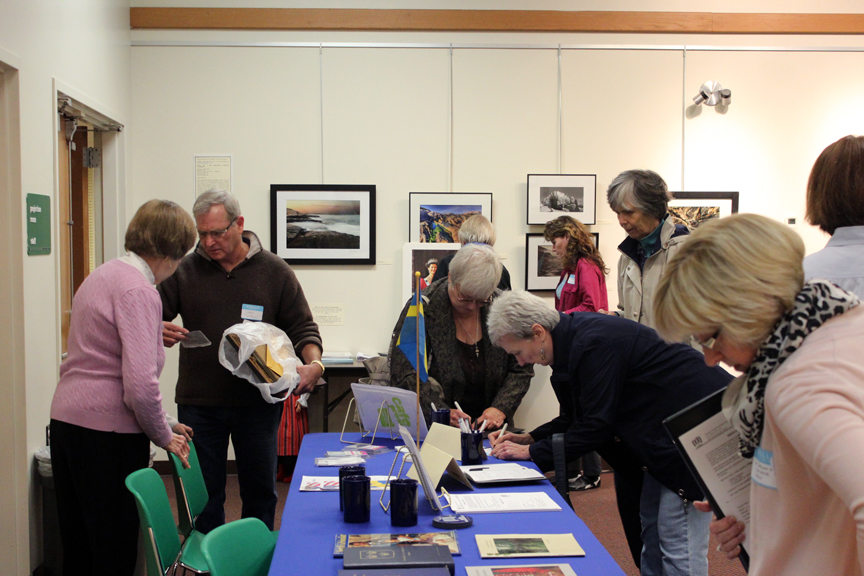 Guests browse books and maps.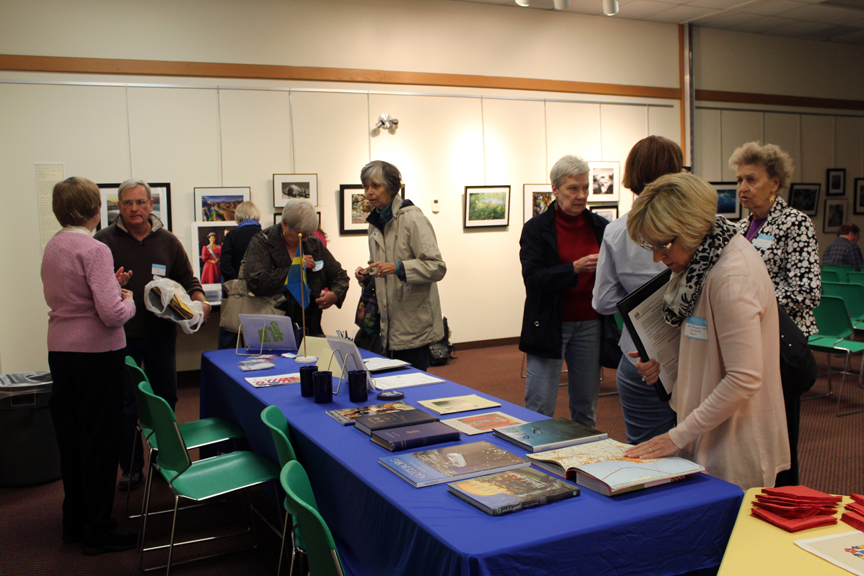 Karen hands a RISHA membership form to a prospective member.