Lucia Fest

December 5, 2009
Ken was M.C. and Astrid was the coordinator of the Lucia program.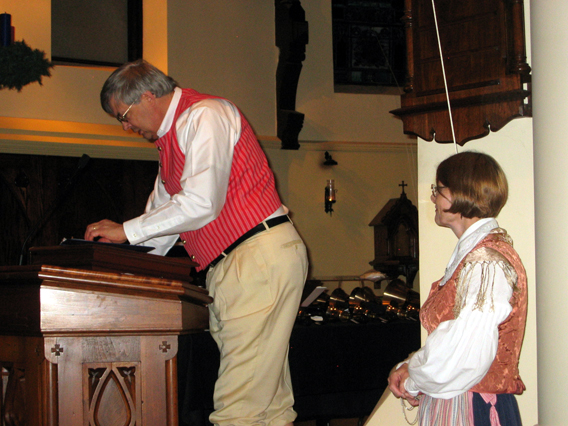 "Tre Pepparkaksgubbar" (but, there were six) by the Vasa kids.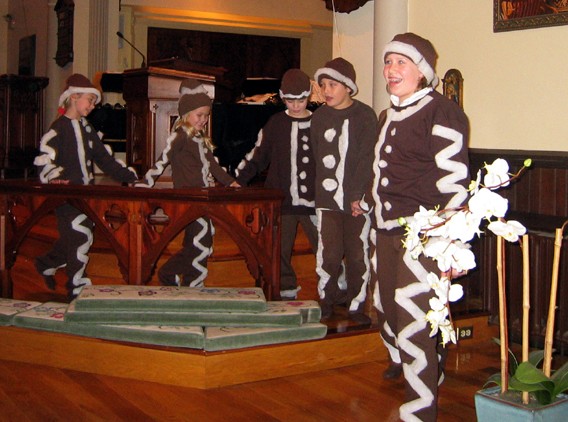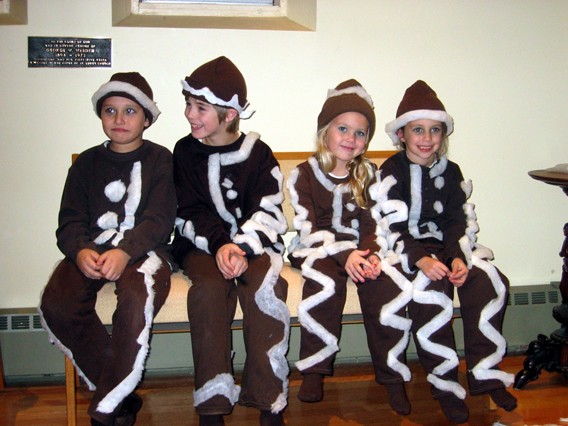 Lighting the way for Lucia.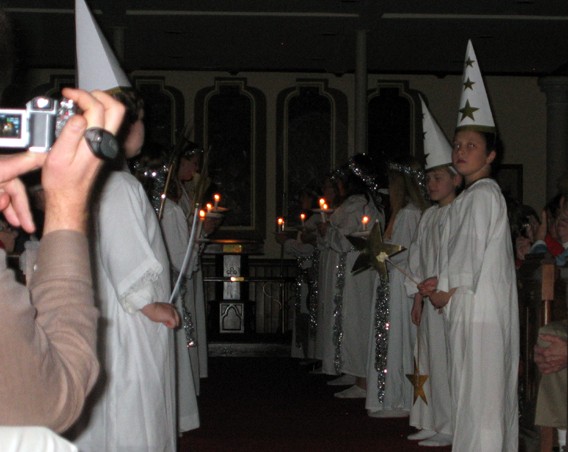 Lucia makes here entrance, preceeded by two junior Lucias.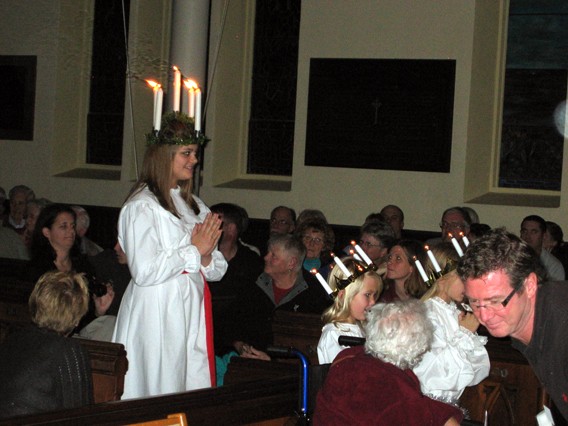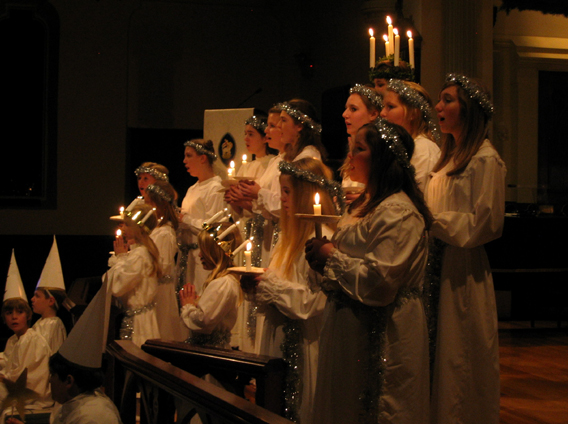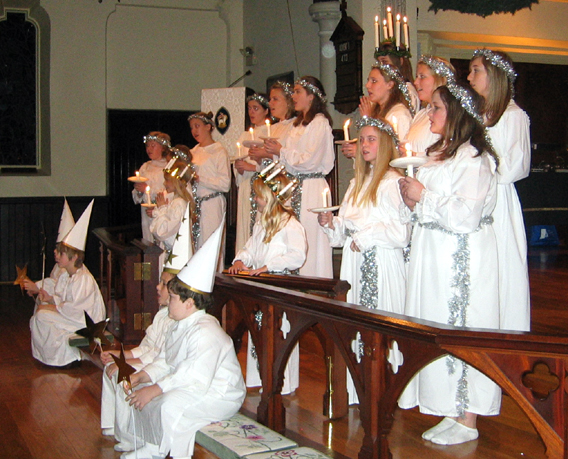 Astrid giving Lucia a necklace momento.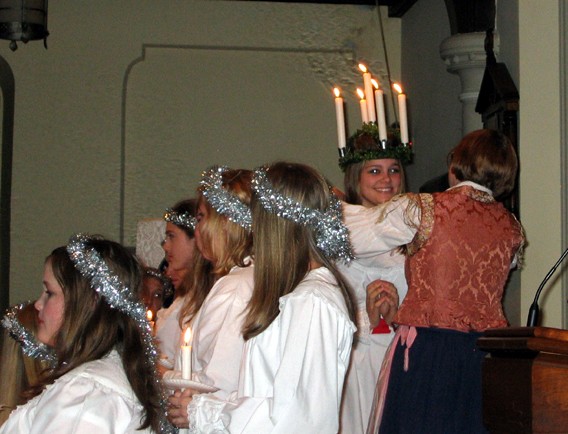 The refreshment table, before the guests came.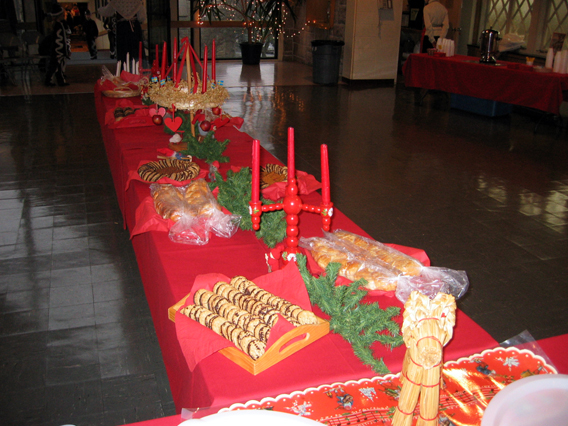 Judy is ready at the RISHA table to sell Swedish gifts.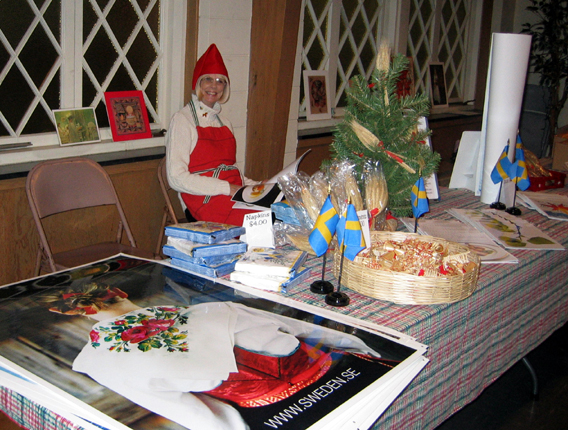 The hall was decorated with Swedish items.