2004 Fund-raising Dinner
September 19, 2004
page 2 of 2




Chef Mauritz Adolphsson showing one of the "Queen's cakes" (Drottning tårta) that he baked especially for the occasion to Carol Skog.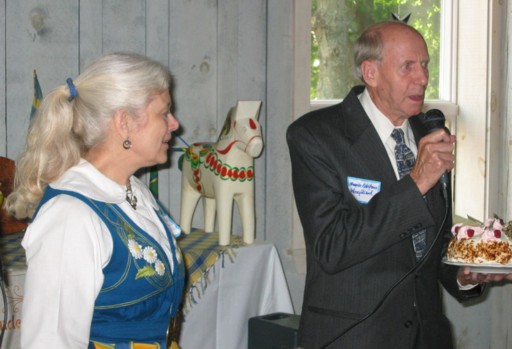 A slice of Queen's Cake. Fit for royalty, and delicious!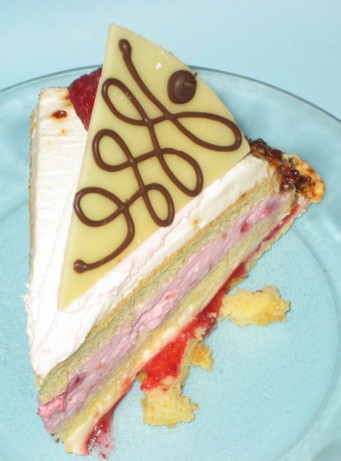 Ellen and Ken Svengalis provided Swedish music for the dinner.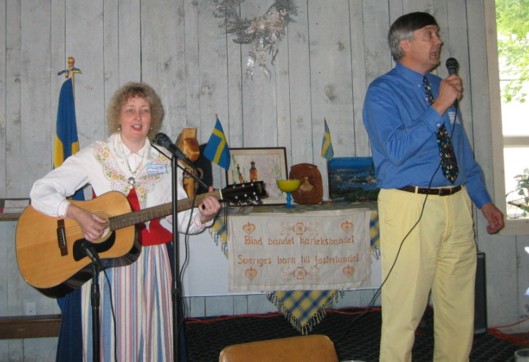 Ellen, Ken and Wivan led the audience sing-a-long.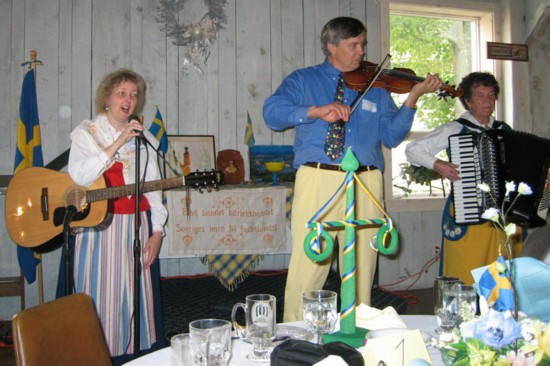 ©Copyright 2004 Rhode Island Swedish Heritage Association