Kräft Skiva (Crayfish Party)
August 28, 2005
page 1 of 2



The table was very inviting with festive decorations and tempting delicacies.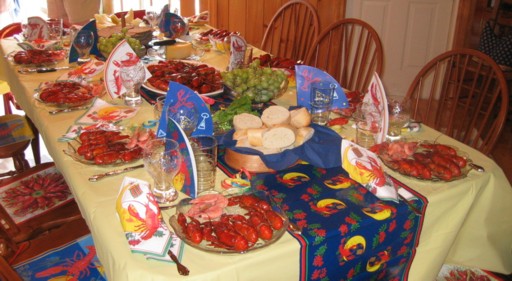 Each guest sat down to a plate of delicious crayfish and shrimp. And, if you cleaned your plate, there were many more crayfish to be had. Accompanying the meal were two types of Swedish cheese, knäckebröd, soft bread, grapes, melon slices, boiled potatoes and potato salad.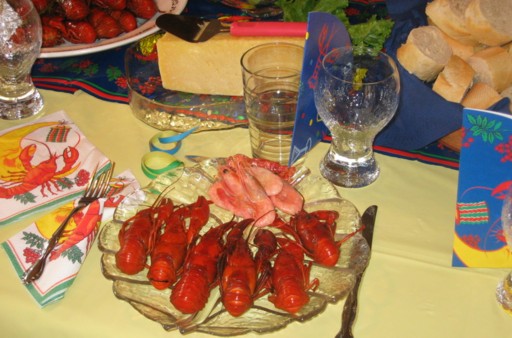 Mauritz, Ellen and John are wearing the appropriate attire: paper hat and crayfish bib.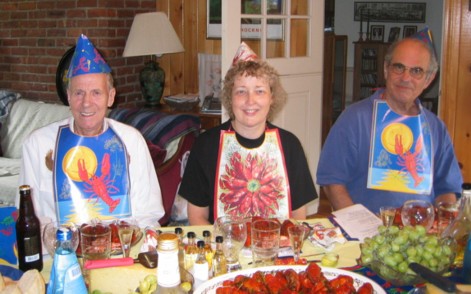 Chuck, Gunilla, Ken and Christin are enjoying the meal as our hostess, Astrid, makes sure that everyone has all that they need.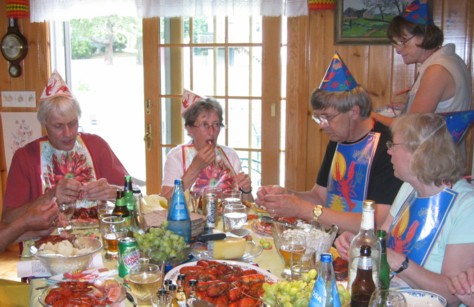 Gunilla, Ken, Christin, Al, and Carol are enjoying lively conversation in between eating.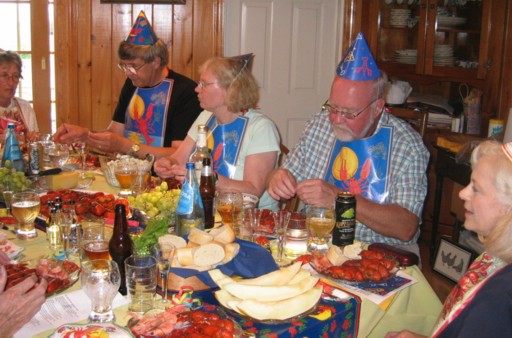 ©Copyright 2005 Rhode Island Swedish Heritage Association